Published on 07/13/2016 10:26 pm
In case a medical practitioner has prescribed the oxygen therapy for you, you may end up feeling like the medical practitioner is inhibiting your freedom.
Read More
Published on 07/13/2016 8:09 pm
Using the CPAP machine doesn't cause any inconvenience. All you will need to do is to pack the machine in the travel case and you will easily carry it like any other luggage. After getting to your destination, you will plug it in.
Read More
Published on 07/06/2016 2:48 pm
Have you being prescribed portable oxygen concentrators(POC)? If your answer is yes, you probably have a lot of question on how you should get started. There are several factors that you will need to consider such as where to get the portable oxygen concentrators, the size of the concentrators and the way it is going to impact your life.
Read More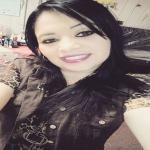 Sleep Restfully Inc ~~ Sleep Comfortably. Sleep Peacefully
Sleep Restfully, Inc. provides home medical equipment including CPAP, BiPAP, BiLevel, Auto CPAP, APAP and Portable Oxygen Concentrators.